L'Association of Creative Communication Agencies (A2C)In cooperation with Society of Graphic Designers of Quebec (SDGQ)reveals the composition of the jury for discipline Business results and strategy fromidea. headed Melanie MironGeneral Manager, Brand, Quebec, BMO Financial GroupIts members will be responsible for selecting the best marketing strategies with the most impressive impact over the past year.
Business Strategy and Results Judging Panel Idea 2023
Melanie MironGeneral Manager, Brand, Quebec, BMO Financial Group (presidency)
Charles BeaulieuPartner, Chief Innovation Officer, glass room
Anne BeliveauDirector of Marketing and Revenue, Tennis Canada
Matthew de Margeryvice president of strategy, Publicis Montreal
Catherine LanctotHead of Marketing, Communications and Marketing Department, Laval city
Janek the parentvice president of marketing, prana
Sandy RoutgeGeneral Manager, Business Strategy and Experience, Ogilvy Canada
Suzy Trungchief strategist, rethinking
Humberto ValenciaVice President of Marketing, Customer Experience and Data Marketing, Sound insurance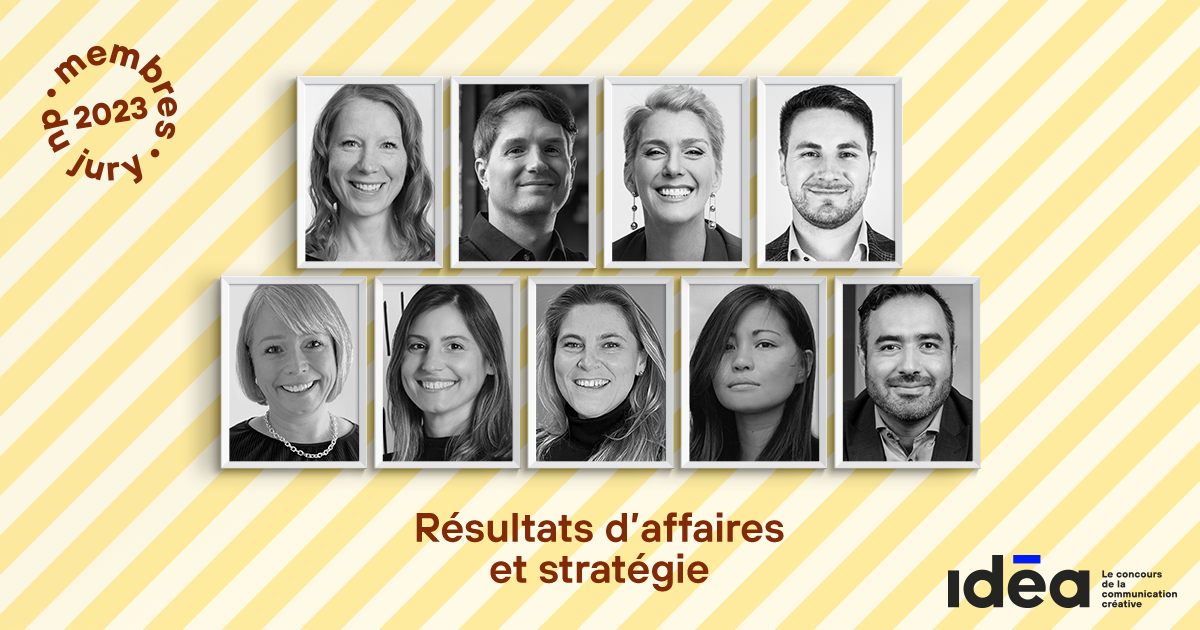 These eight professionals were selected by the Chair of the Jury, with the support of the Disciplinary Advisory Committee. Business results and strategybased on their excellence in their field, their contribution to the industry, the recognition of their peers, and their influence in national and international competitions in addition to their participation in other judging panels.
Last week the chairmen of the six Idéa competition judges were announced. Consult This article was originally published in Grenier Magazine to inspire you to see them, and stay tuned in the coming weeks to discover the full composition of their jury. The application period is still on until February 24 at 5 p.m.
L'A2C He would like to highlight the contribution of his partners and collaborators to the Idéa competition: Quebecor Media Expertise, La Presse, CBC & Radio-Canada Media Solutions, Bell Media, LJT Avocats, TV5 and Unis TV, Le Devoir, Grenier aux nouvelles And beak. special thanks for The Fugitive Consul, Jocelyn Michel And Shoot Studio for the promotional campaign, as well as for C elevation, Lamaggiore, SW And Gabriel Poirier Gallarno To organize and achieve the 2023 Awards Ceremony.
to know more, click here.