PMI index
France: Manufacturing activity increased slightly in January
Manufacturing activity rose very slightly in January, after months of contraction, benefiting from a less sustained decline in demand and output as well as a rebound in employment, according to the PMI published on Wednesday 1Verse February by S&P Global.
>> France: Electricity consumption is still declining
>> France: Trade deficit reached 13 billion euros in November
>> After gas, electricity tariff increases by 15%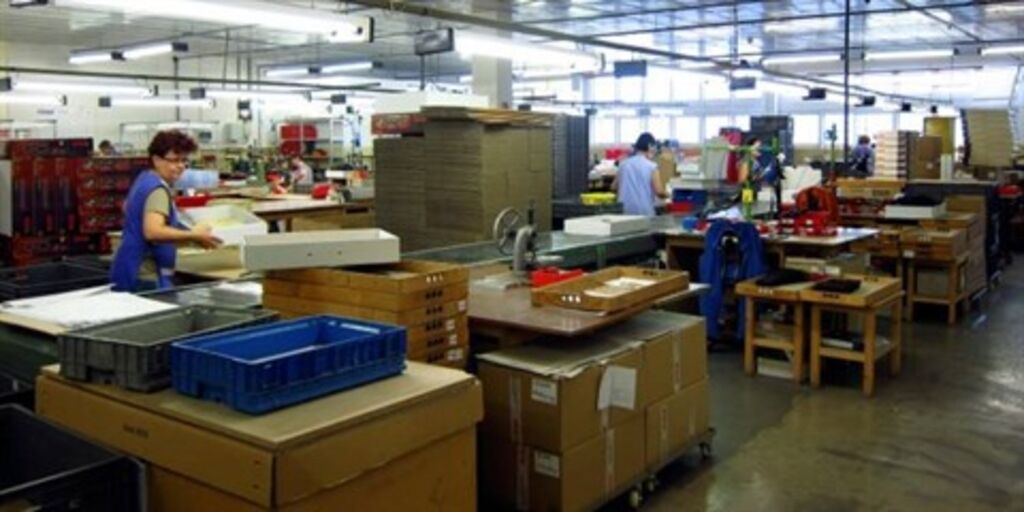 In December, the index was in contraction territory, at 49.2 in France.
Photo: Reuters/VNA/CVN
The index held steady at 50.5 in January, rising for the first time since August 2022 above the 50 mark that separates growth from contraction.
"Signs of improving conditions in the French manufacturing sector were confirmed in January, as the survey showed a slowdown in declines in output and new orders during the month.Joe Hayes, an economist with the company, commented in a press release.
"The rates of contraction were weak, much weaker than those observed during the second half of 2022he explained.
Production volumes fell again in January, due to weaker demand and higher energy prices, but at a much slower pace than in previous months.
New orders received by French manufacturers also continued to decline as customers opted to cut spending in the face of rising inventories and worsening economic conditions, but the decline is "the weakestIt has been on record since mid-2022, according to S&P Global.
The nearly 400 companies in the sector surveyed also reported a rebound in hiring in January, after a brief drop in the previous month, and a slowdown in production cost inflation helped preserve margins better.
Selling prices accelerated, reaching their highest level since July 2022.
Despite this slightly more positive picture, further reductions in activity in the coming months cannot be ruled out, says Joe Hayes.The accumulation of stocks of finished products, which suggests (…) that the volume of production is very high compared to the level of demand".
AFP / VNA / CVN